Charity spectacle - 'Artists support artists'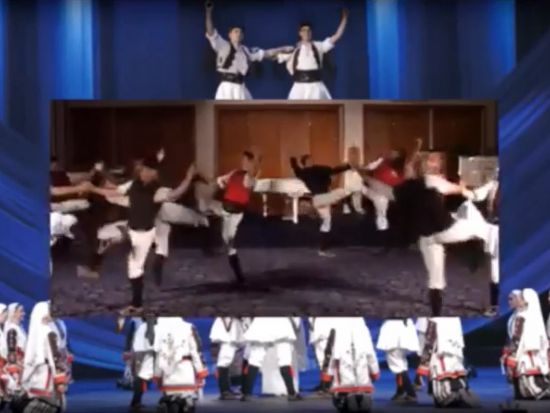 RICHMART VINTAGE (contest for videos with Bulgarian folk dances and fashion) 
invites all who wish to support the Bulgarian folklore and encourage 
the completion of the show 'The Eighth Wonder' of ensemble 'Bulgare'.
The charity spectacle will be on 25th of February 2015. The prize of the tickets varies between 20 and 50 levs.
In the charity show will be participated more than 12o dancers, singers and artists. Some of them are:
-ensamble Bulgare
- Albena Veskova
- Veselin Marinov
- Toni Dimitrova
- Vladi Vurgala
- trio Bulgariand tenors - Unique voices
- trio Soprano
- Quartet Intro
- the rock band Roca Rola
- Tsvetelina
- Shkumbata
- Zvezdelin Minkov and Krum Krumov
- the duo Kris and Veselin
- other friends of the emsamble
If you want to support the Bulgarian Folklor and the completion of the newest spectacle of ensamble Bulgare, you can do it in three different ways:

- go to the charity spectacle on 25th of February
- companies can buy tickets for their clients, employees or partners
- you could makea dontation in fondation Bulgare, where you will receive a document about this donationPlease contact: nfa_bulgare@abv.bg
Добави коментар